Last friday was stock-up day for our freezer. Our food supply was depleting, mummy went to the wet market to get fresh meats and veggies for us to last for at least a whole month. She even brought us along! But we only get to stay in the car with daddy while mummy went to get our yummies..
So then I waited patiently in the car. I looked to the left..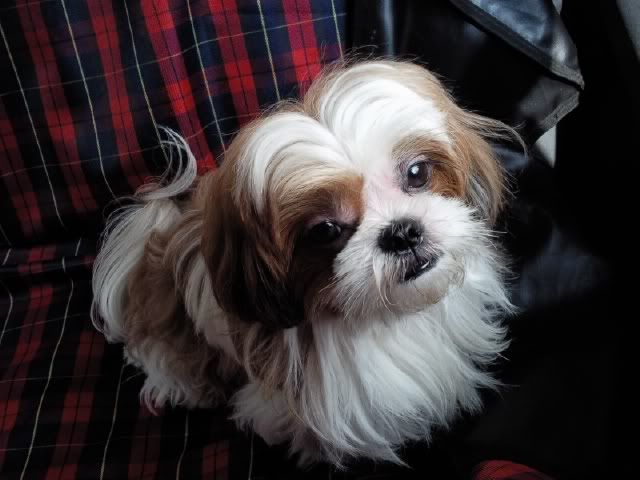 and looked to the right..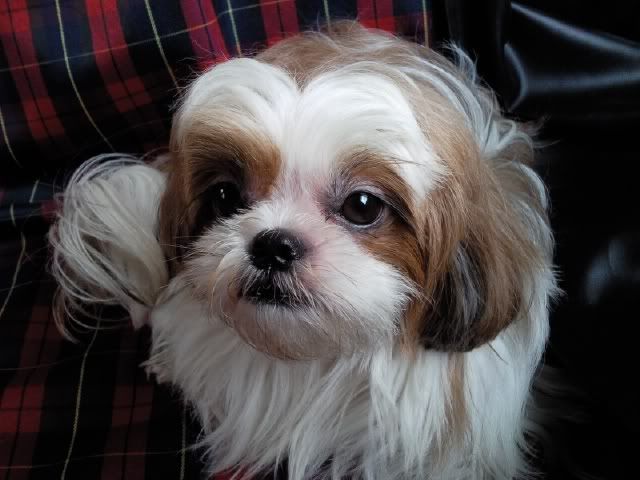 but there were no signs of mummy returning anytime soon. And all these while I was busy looking around sniffing for mummy, Zen was sleeping away!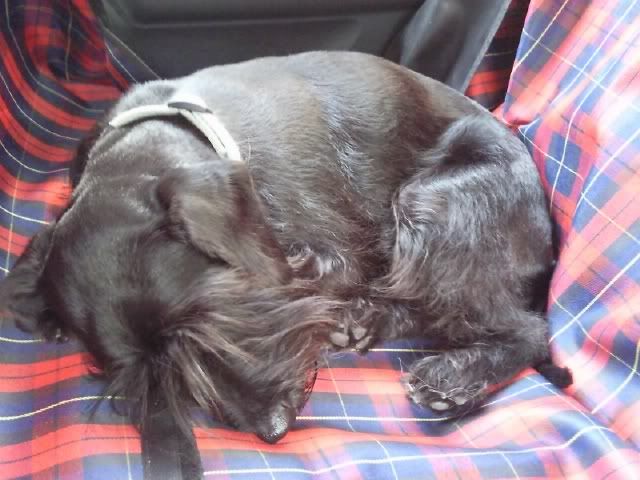 *snore* *snore* *snore*
Couldn't she at least show a little concern?! Gosh! Luckily mummy returned like 15 minutes later. I was so happy I jumped around in the car's backseat, trying to reach out to my mummy and kissed her. Zen only tried to whack me with her ever furious tail wagging motion.. *ouch*
Afterwards, mummy and daddy brought us along for their breakfast session in our neighbourhood. The coffeeshop workers they all liked us very much, so we have no problems tagging along.
It's been too long eversince mummy had been able to snap decent pictures of that black dog, so while waiting for her breakfast to arrive, she snapped this pic of Zen.. A little over-exposed, but at least you all can now finally see her features!
Back at home, we were tired out after the whole morning of constant waiting and begging for food that we had rest.. Now would you all please excuse us while take our beauty sleep.. *yawnzzz*