Over the weekend, brought the girls out for some fun.

Friday night, went for karaoke session at KBOX Ang Mo Kio with Patches tagged along :P I don't suppose they allow pets, but she was well hidden in my huge sling bag. See the 'sian' look on her face after 3hours of non-stop singing from us humans.





Saturday morning, brought the girls to ECP for a swim. Yoyo hurt his hind legs so we had to cut the session short. No pictures to share, as B didn't send me any from her DSLR..

Only realised i got this bad bad bruises on my right thigh.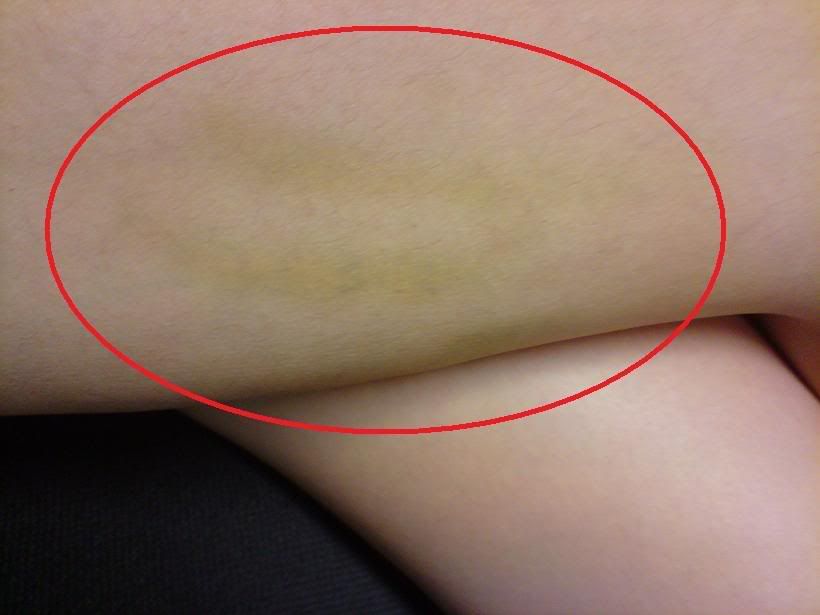 I think I must have been scratched by one of the dogs during the swimming session =( Looks like a victim of abuse, eh? =P