Last night mummy came home with 2 bags of yummies.. It's my barkday so mummy said I get to eat a small cake just like
the one Patches had on her barkday
. Check out a video mummy took for me:
Please ignore the whiney ghost sound at the background. That's Patches complaining that she don't get to eat MY cake. You don't see me complain when she had HER cake the previous time. That idiot spoilt brat.
More pics to share:
Mummy also made us pose with the
Nature's 1
chew treats she bought; 3 packs in all - Spare Ribs, Chewy Chewies (beef tendon), and Lamb Munchies (lamb ears). It says on the pack that these are all organic chew treats. We have had the Spare Ribs before, it's yummy and good to chew!
And this is mummy posing with me :)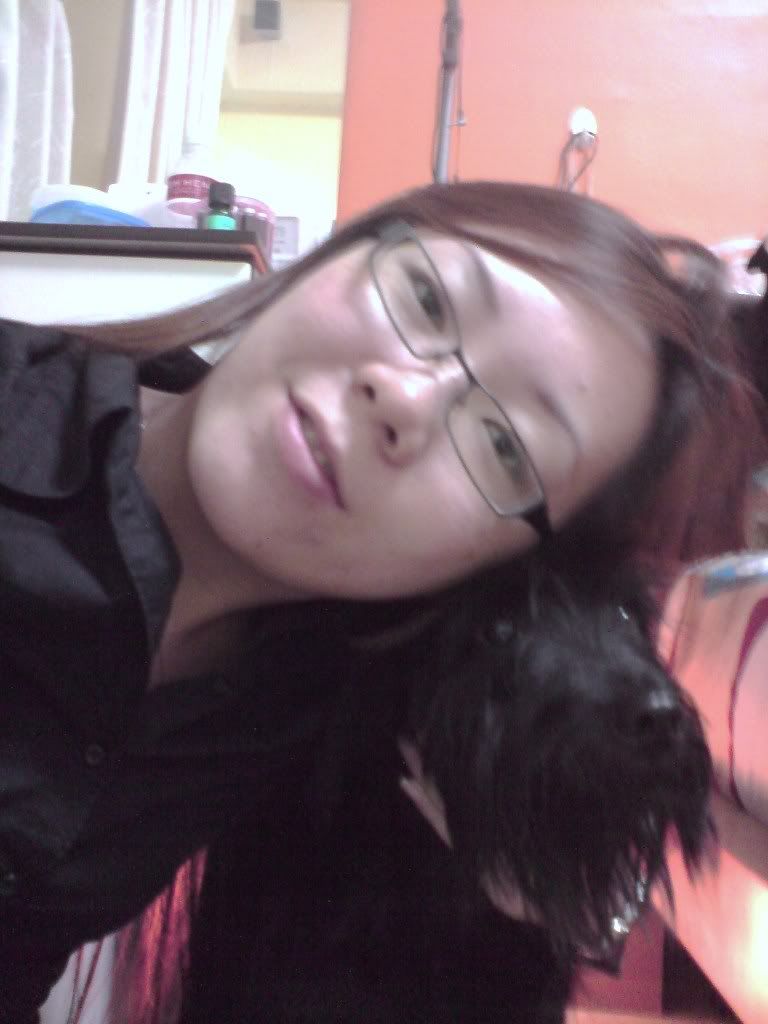 Imma happy girl!~ Never mind if mummy did caned me yesterday morning.. She did apologise to me by giving me all the love she's got. And let's not forget the cake :) Now I wonder if I oculd just nudge that fridge door open to get to that piece cheese cake.. Hmm....