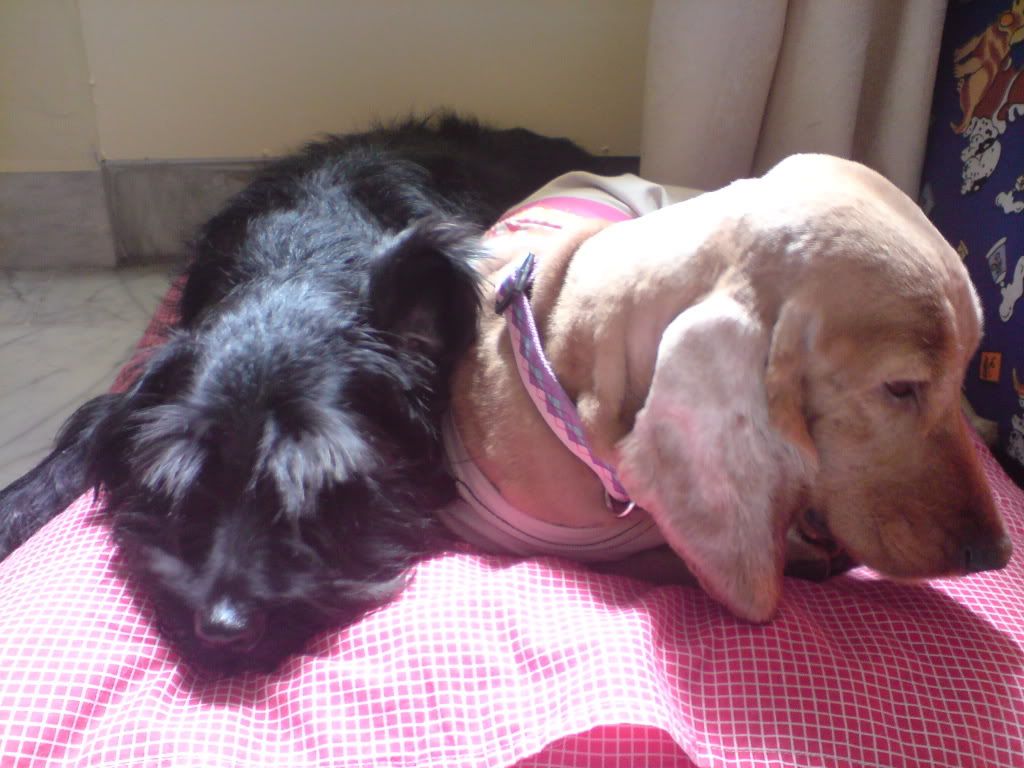 Luna: Thank you, Zen. You're the nicest thing ever, well, next to your mummy, that is.
Zen: Why, thank you..
15 minutes later...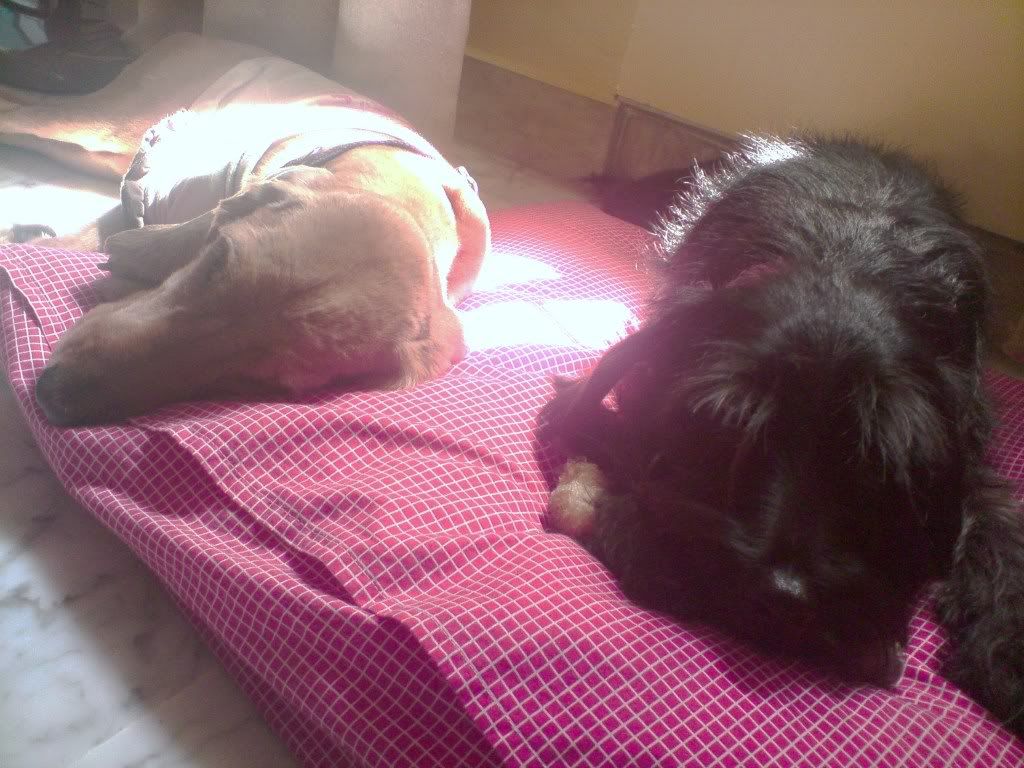 Zen: It's MY bed, so you better move your ass over to the other side now.
Luna: oh.. okay. So long that I could still rest my pretty head on it :)
Such a heartwarming sight :)
On anoter note: Luna is still looking for a good home. Please help spread the word, guide them to this blog, leave me a comment and we'll proceed from there on :) This sweetheart is a smartie, and a real darling.