..all the well wishes! I have recovered from my diarrhea spells :) I feel so much better now that my stomach doesn't churn anymore, and mummy had resumed my 2-meals a day regime rather than fasting me.

Recently I overheard mummy telling daddy that she can't understand why I don't seems to be putting on any significant weight even when she fed me 2x my usual portions during meal time.. and Zen seems to be putting on weight ever so easily! Well, mummy, I think you shouldn't be complaining cos I know many girls would die to be like me! Imagine eating alot and not gaining those unwanted pounds (and FATS).. Who wouldn't be jealous, huh? To top it off, I have a face thats too cute to be true too!







And you know why Zen gains weight so easily?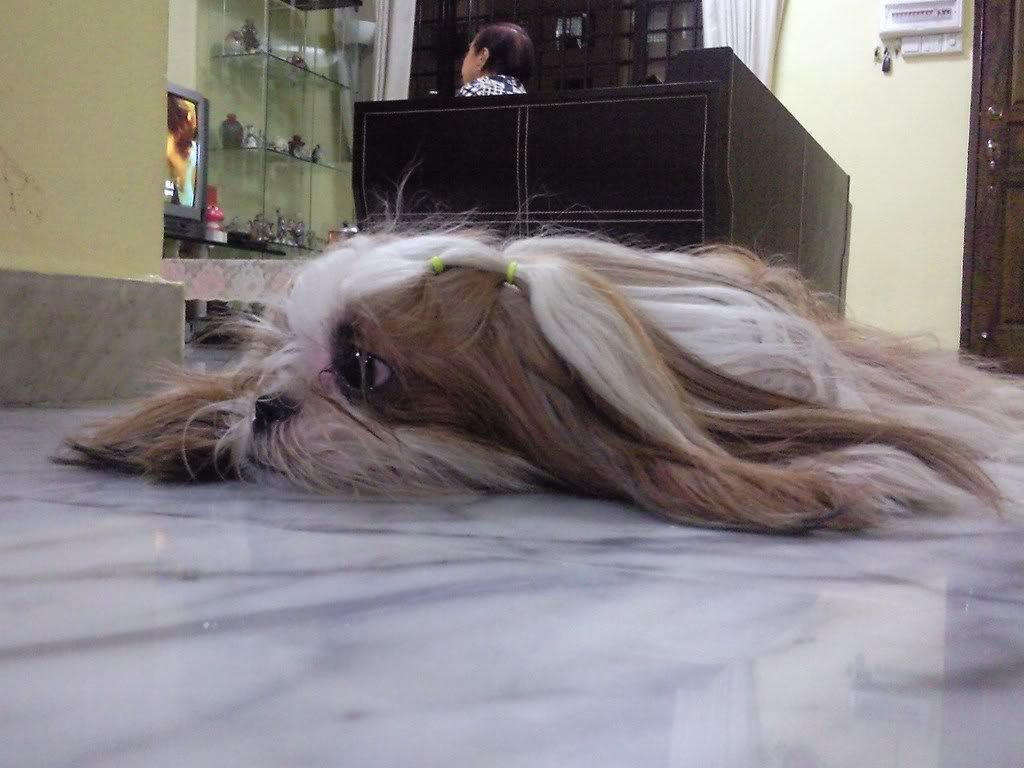 That's right. Follow the direction that I'm looking.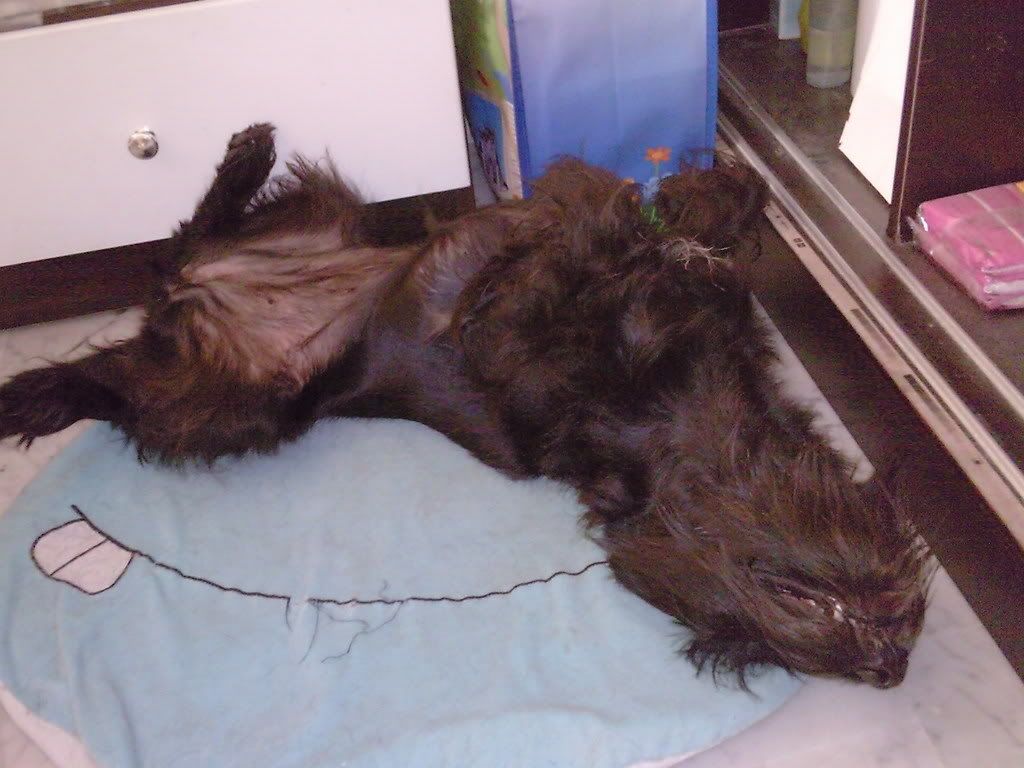 She sleeps like a dead pig!



Never mind that dead pig.. Mummy bought some new stuff for us again. Pictured here is a Chitocure Revita-Coat Serum for my bootiful long tresses, a Doggyman nail clipper, a Chris Christensen Buttercomb, and lastly a goodie bag from Loving Pets.. Inside the goodie bag has a can of Nutripe, a treat, and tagged to the bag there is a lottery ticket.

Mummy only bought one bag as she had never tried feeding us Nutripe before and was unsure if we would take it. But the goodie bag is a good buy, priced at only SGD5!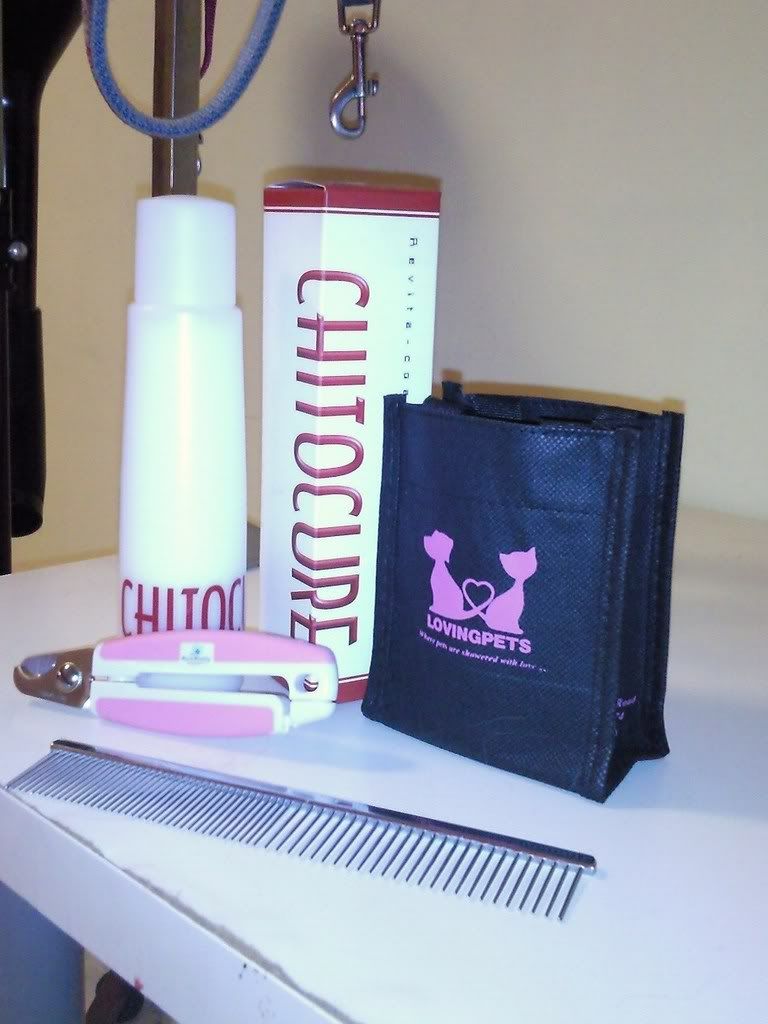 Off to a fruitful Chinese New Year. Huat arh!~