Our cruel mummy finally make treats for us. This time it's ours :P She made us pork treats, sliced thin and nice.


look how thin it is.. it's crispy!
It's so nice that even mummy can't help but eat a fair share of our porky treats :P
*~*~*~*~*~*~*~*~*~*

mummy made my korkor pose and advertise for the Nova ear cleaner.. knowing that Paw korkor is very very afraid of cleaning ears..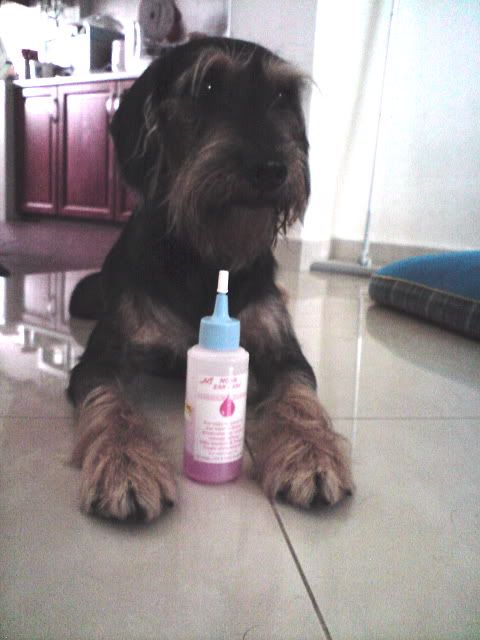 And mummy thinks that my korkor looks like a girl. proof?