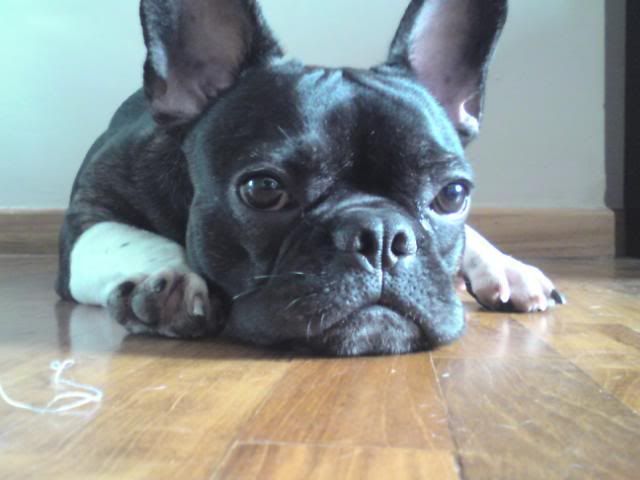 Look at his beautiful face! OMG.. If anyone is wondering, he is a
French Bulldog
. And no, he is
not
the new addition to our family. He is looking for a good home.
His name is Moo Moo. I guess it's becuase of his colour that resembles a cow. The boy is only 1.5 years old, and is already
neutered
. He is an affectionate dog and loves to play with toys. If you know anyone that is interested to adopt him, please direct them to this blogpost and leave me a comment with your contact number or e-mail address. Strict screening will be conducted.