You guys remember the cute french bulldog Moo Moo? Well.. apparently something happened and he is now still looking for a good home. Nobody's at fault here as Moo Moo's owners weren't firm with their decisions at that point of time.

Please do help spread the words, Moo Moo is still looking for a good home! And so is Moo Moo's brother, Uno. Some pics of them: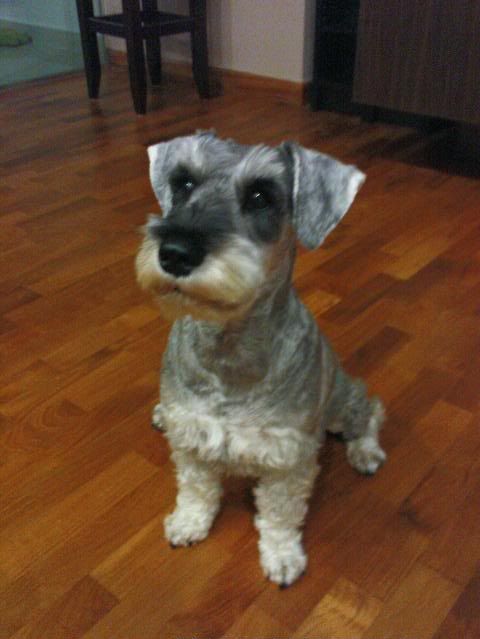 Uno, the salt & pepper coloured Miniature Schnauzer



beautiful Uno



brotherly love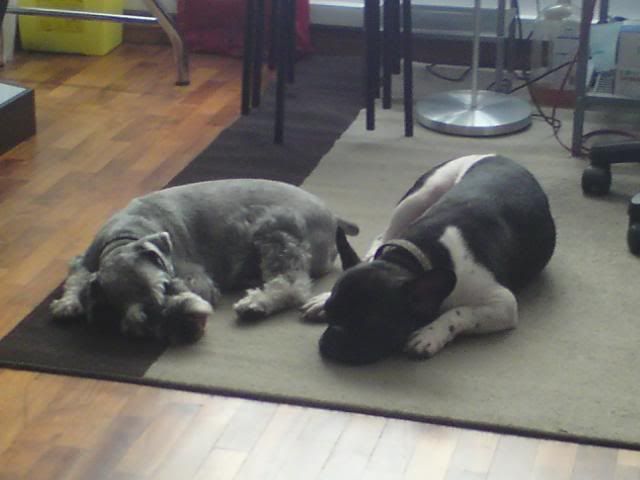 Moo Moo and Uno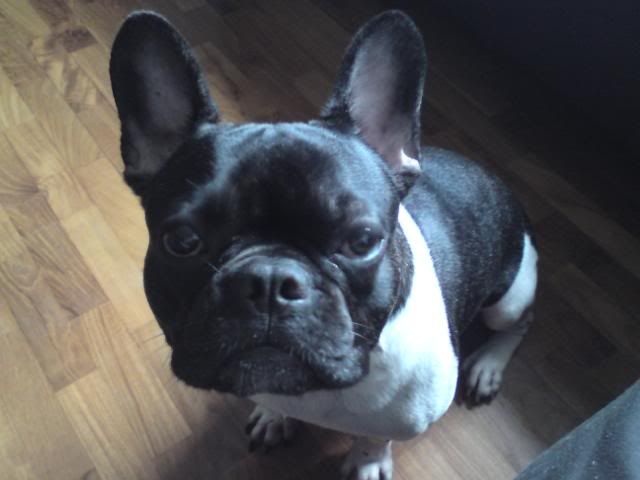 Moo Moo
A little bit more info about them:
Uno
is coming 5 this July. He is sterilised and microchipped. He is overall healthy, but he has slight seperation anxiety so he tends to whine when left alone in the house. He will do well in a household that has another dog to accompany him; this is proven as he didn't have separation anxiety after they gotten Moo Moo. Uno is also paper-trained. And he gets along fairly well with all dogs.
Moo Moo
will be turning 2 this August. He is also sterilised and microchipped. Moo Moo is healthy and playful. He doesn't get along well with other dogs except Uno, so we would want him to go to a home that does not have an existing dog at home (meaning, he has to be the only dog in the household). However, we do believe that his behaviour can be corrected as he is still so young and he is eager to learn. Moo Moo has problem with excitement pee. He will pee when he is too excited (i.e.: during playtime and when praised). He is toilet-trained and is overall healthy.
I will also be posting info of their adoption on several dog forums based in Singapore.. If you are interested in adopting any one of them, please do leave me a
comment
with your contacts and I shall be contacting you shortly.